Illinois Area Codes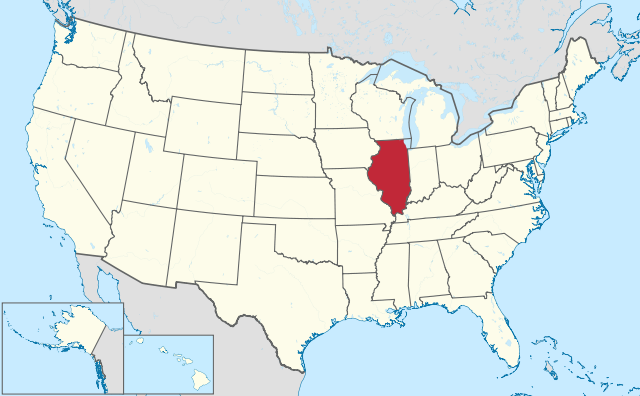 Illinois State Information
| | |
| --- | --- |
| Nickname(s): | Land of Lincoln; The Prairie State |
| Motto(s): | State sovereignty, national union |
| Spoken language(s): | English (80.8%), Spanish (10.9%), Other (5.1%) |
| Demonym: | Illinoisan |
| Capital: | Springfield |
| Largest City: | Chicago |
| Population: | 12,869,257 (2011 est) |
| Time Zones: | Central: UTC -6/-5 |
| Abbreviations: | IL, Ill., US-IL |
| Website: | www.illinois.gov |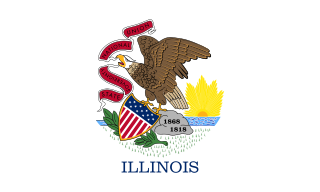 Illinois is the 25th most extensive and the 5th most populous of the 50 United States, and is often noted as a microcosm of the entire country. With Chicago in the northeast, small industrial cities and great agricultural productivity in central and northern Illinois, and natural resources like coal, timber, and petroleum in the south, Illinois has a broad economic base.
Illinois is a major transportation hub. The Port of Chicago connects the state to other global ports from the Great Lakes, via the Saint Lawrence Seaway, to the Atlantic Ocean; as well as the Great Lakes to the Mississippi River, via the Illinois River. For decades, O'Hare International Airport has ranked as one of the world's busiest airports. Illinois has long had a reputation as a bellwether both in social and cultural terms and politics. Source: Wikipedia

Illinois Reverse Phone Lookup

If you want to investigate a cell or landline number, to find the name and address of a specific person who lives within Illinois, then you can enter the number you want to investigate within the search box on the top right of our website (below the twitter button). Enter the Illinois area code first, along with the remaining 7 digit number into the search box, press search & allow a few seconds for the free Illinois location report to display. You will then have access to premium tracer reports, if required.